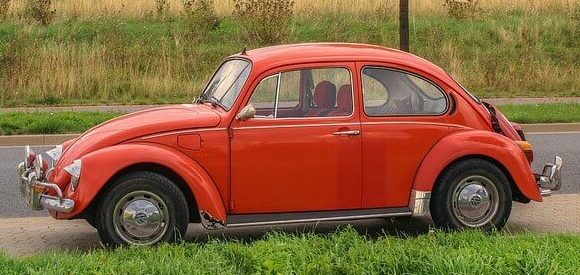 Automobile
Cars
Why it's a Wise Decision to Buy a Second Hand Car in BD?
You might be thinking from the title, what's so smart about buying a Second-Hand Car in BD? Second-Hand cars are old and sometimes damaged, they can cost you more for maintenance probably? Some might say that getting a Second-Hand car is rather more troublesome than getting a new one. But there is so much more to a Second-Hand car than you may have never thought of! Yes, today we will be talking about some smart and logical reasons for buying a second-hand car in Bangladesh.
Car is a luxury for most people in Bangladesh. With the high-price and huge tax rate on imported cars, most people can only dream of buying a brand new car. But this is where used cars come in. Not only they can help you fulfil your dream without much worry, but they can also provide you with features that a new car might fail to offer. Interested? Keep reading and discover the amazing perks of buying a second-hand car in Bangladesh-
Get them all at a lower price
Cars have a great lifespan nowadays. Most of the cars run up to 10 years without any problem. But new cars depreciate pretty quickly. It means that a new car loses almost half its value within 2-3 years, but is still in its best form. So you can get the best performing car at half the price if you decide to buy it second-hand. It's true that a second-hand car might be sometimes damaged when it is sold. You should watch out for major damages and know how to buy a second-hand car before you decide.
Reselling at the most profit
As we discussed, new cars lose their value very quickly and you can never get a good price by reselling them, even if it is still quite new. But this is not the case with used cars, they depreciate very slow! If you sell a second-hand car that is in good condition, you can resell it for almost the same value you got it for. And if you have done some reconditioning, you can also sell it for a bigger price than your buying value. So think thoroughly before you decide which car to buy.
Everything is cheaper with a second-hand car, even licenses!
Not only the price but also every expense you can think of regarding a second-hand car is much less than a new one. Though most cars are in perfect condition even after using them for 3-4 years, the maintenance cost needed for a second-hand car is still much lower than the cost you have to give for a new car. The price of different car-parts and minor fixes are lower when it comes to an old car. Even the insurance costs are cheaper for a second-hand car if it isn't insured already!
In most cases you don't even have to go for extra paperwork, most of them are previously licensed and insured by the previous owner. The only paperwork you need to do is the name-transfer procedure and it is also very cheap, comparing to a new car licensing. So not only you are getting a low-cost vehicle that needs low-cost maintenance, but also you get most of the paperwork done previously and you can have the car by your name at a very low price to pay.
Most new cars are second-hand anyway!
Some of you might know about the Japanese reconditioned cars that come in our countries with a large import tax rate. Then you should also know that 80% of the cars moving on the road are Japanese imports. These cars are sold as new ones in most of the showrooms, you can't even consider bargaining on these cars that much because of the huge tax they have paid to bring these to your reach. Also, these cars are not brand new at all! They may have been used for 5-10 years in foreign countries and then reconditioned for selling. So in a way, these new cars' are actually 'second-hand in disguise'. Although the conditioning is done extremely well and they have much better quality than many old cars, we wanted to bring out this point to clear out the negative idea about 'second-hand cars' that some people have in their minds.
Making extra profit out of your car is better with used ones
Almost every people in Bangladesh try to make extra income or profit out of what they own or do simultaneously. Many have ready flats by their name that they give for rent, many open side businesses to make extra profit and yes, many give their cars on rent. The rent-a-car system is no small business at all, many people make a living out of it. These types of businesses are better with old cars because second-hand cars are cheaper to own and the maintenance costs are bae minimum.
In Bangladesh, some people also buy second-hand cars to participate in transportation businesses. It may be a business of private taxi-cab service or even registered online app-based services, such as Uber. None of these businesses is small or demeaning. In fact, these businesses can solve most of the economic and unemployment problems in this country. And when it comes to buying a car for these types of businesses, no one would want to spend a large amount on a brand new or expensive reconditioned car.
Conclusion
Now that you are at this point in this blog, you may have learned a great deal about second-hand cars and their cool positive sides to consider before you decide which car to buy. Know your own need before you pick one and study thoroughly before you make a decision. Second-Hand cars may look old from the outside, but if you are smart enough you would know how to find a good performing vehicle amongst all the options available in the marketplaces.
Thanks to Bikroy.com for letting us create this article on second-hand cars. There at Bikroy, you can browse cars of your need by sorting the ads by brands, prices, conditions, model years and much more. And even if you don't want to buy a second-hand car, Bikroy has a large collection of brand new cars from our trusted members and their reliable collections.
So, advanced congratulations on your new ride! Happy shopping!