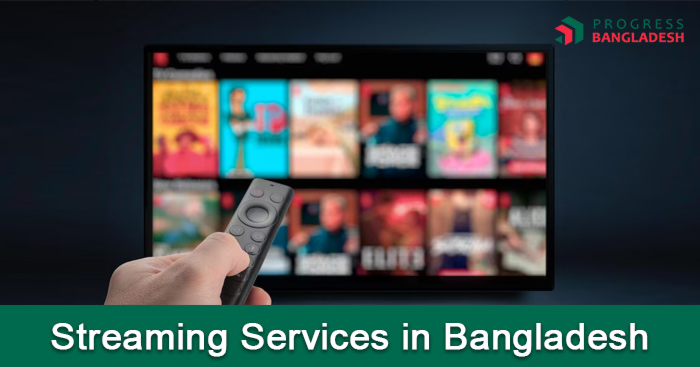 Technology
​​​​​​​​​​The Future of Television: Streaming Services in Bangladesh
From living with the fear of missing out on an episode of your favorite TV show or something as mundane as the evening news to entering the binge-watching culture, the way people consume television and entertainment has completely evolved over the years.
The streaming services sector is achieving remarkable milestones in the Bangladeshi market, with revenue projected to reach 263.80 million dollars by the end of 2027. On a global scale, this number is expected to surge even more, i.e. beyond 275 billion dollars by 2027, according to Statista. 
So, in this blog, we will delve into the evolving landscape of television and entertainment, while highlighting the top streaming services in the current market. Let us get started then!
Popular Streaming Services in Bangladesh
In this segment, we will have a look into the diverse world of streaming as we introduce you to the most popular OTT and video streaming platforms based in Bangladesh. These platforms offer a wide range of content that not only fill the gap of entertainment in the streaming space in Bangladesh but also engage the evolving audience across the country.
Bongo 

Bongo is the first and biggest streaming video-on-demand service in Bangladesh that started in 2013. Since then, it has become a big part of digital entertainment in Bangladesh, with more than 1.5 million people using it every day. Bongo has lots of videos for people to watch online – including movies, shows, and sports.
Bongo became a pioneer in the Bangladeshi market because of incorporating their own technology for live TV and videos. This technology also helps other platforms like Grameenphone's Bioscope, Axiata's Robi TV, and Airtel TV. Subsequently, Bongo won the prestigious BASIS National ICT Award for its achievements in technology and entertainment.
At present, Bongo's success has spread across borders to countries like Nepal, Sri Lanka, India, and the Middle East. Now, in 2023, Bongo has more than 6 million people using it every month. 
Subscription Fees:
Monthly – 50 BDT

Annually – 400 BDT
Chorki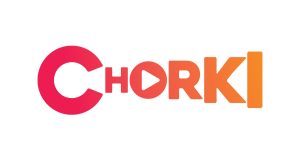 Chorki is one of the most popular video streaming services in Bangladesh that started their journey in July, 2021. They offer original shows and content like TV series, movies, and documentaries from other providers. 
Before the launch of Chorki, only foreign streaming services were popular in Bangladesh as there was a huge gap in local content. In 2020, Mediastar Limited (parent Transcom Group) decided to fill this gap through the launch of Chorki. Chorki mainly focuses on Bangla content but also has Turkish and Iranian movies with Bangla voices. They offer lots of different videos, including movies, series, music, and their own original content.
You can use Chorki for free with limited stuff, and you can pay to get more content. Chorki is also available for streaming on most of the devices like phones and smart TVs.
Subscription Fees:
6 Months – 299 BDT

12 Months – 499 BDT
Hoichoi Bangladesh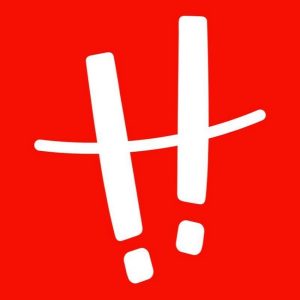 Hoichoi is an on-demand video streaming platform, mainly based in West Bengal, India, designed for Bengali-speaking audiences and offering over 2000 hours of entertainment. 
The B2C (business-to-consumer) model of Hoichoi mainly generates revenue through subscription fees, while serving the general public with its diverse content offerings. Recently, Hoichoi has seen impressive growth as well – with a 40% increase in direct subscriptions and a 60% rise in individual watch time per subscriber compared to the previous year. While it started in West Bengal, India, the company has expanded its reach by producing content in Bangladesh to cater to the Bengali-speaking population. 
Hoichoi offers a vast library of movies, original content, and series, particularly catering the Bangladeshi audiences. You can also save content offline for viewing without an internet connection and adjust video quality on their app. Hoichoi is currently accessible on web browsers, Android, and iOS devices including smart TVs.
Subscription Fees:
Bioscope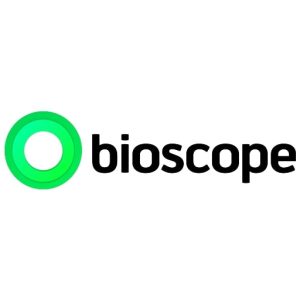 Bioscope is a video streaming app from Grameenphone, the leading telecom operator in Bangladesh. Most of the videos on Bioscope are free for everyone to watch, which is about 70 percent of them. But there are some special videos you can watch if you buy the Prime pack!
Bioscope's main job is to connect the people in Bangladesh with good videos to watch. Bangladeshi audiences for the longest time did not have good content to watch. Bioscope's motive is to share its content with all the 300 million Bengali-speaking people in the world.
In 2017, Bioscope became the most popular app in the Google Play Store in Bangladesh with almost 2 lakh people using it every day.
Subscription Fees:
3 Days – 32 BDT

7 Days – 49 BDT

30 Days – 119 BDT
Toffee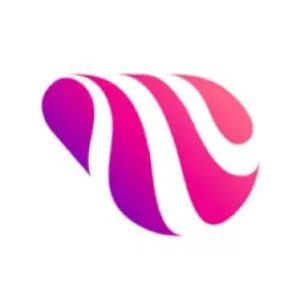 Toffee is a completely free app in Bangladesh where people can watch content – from both local and international TV channels. It is sponsored by Banglalink, a leading telecom operator in Bangladesh, and offers a unique feature: it is a platform where anyone can create and share their own videos and make money from them.
Toffee has over 125 TV channels, more than any other local app, and it also has exclusive shows and movies. Toffee is all about entertainment and giving a chance to people to become creators and earn from their content. The best part is that if you are a content creator, you can sign up and share your videos on Toffee to earn money right away.
You can learn more and join as a creator on their website.
Subscription Fees:
Addatimes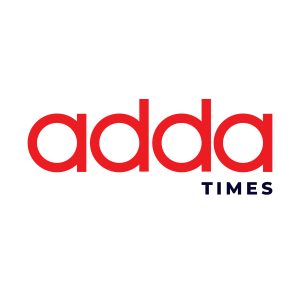 Addatimes is a Bengali OTT platform based in India, that started their journey in 2016. They are currently in operation in Bangladesh and have successfully captured the market as well.  Addatimes is one of the fastest-growing Bengali entertainment platforms and people from over 170 countries watch it. 
They are popular for making their own shows and movies in different types of genres like detective stories, thrillers, comedies, and more.
Subscription Fees:
Teleflix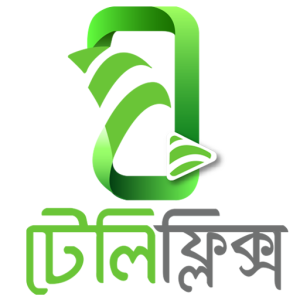 Teleflix is a streaming service in Bangladesh that offers a variety of Bangla content like songs, movies, dramas, and short films. People can watch these on their smartphones, and it includes both classic and modern entertainment. They have different genres like jazz and regular Bangla entertainment available for subscribers.
This service requires a subscription and provides high-quality Bangla videos, including movies, dramas, short films, HD movie trailers, video songs, fashion shows, health shows, and teasers. It is a great way for people in Bangladesh to enjoy a wide range of Bangla entertainment right at their fingertips.
Subscription Fees:
1 Day – 2.67 BDT

7 Days – 13.33  BDT

30 Days – 39.98 BDT
Binge

Binge is a streaming service by Robi Axiata Limited, one of the leading telecom operators in Bangladesh. They have over 3,000 original web series, movies, TV shows, documentaries, and even stuff for kids. You can watch without any ads, and there are two types of subscriptions: one is free with some content, and the other is premium with more exclusive things to watch.
BanglaFlix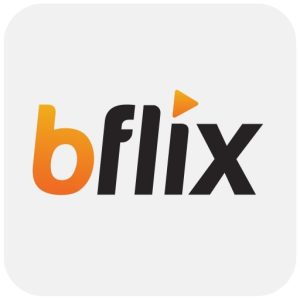 BanglaFlix is another video streaming platform by Banglalink that offers video content including movies, web series, and TV shows – both originals and from other platforms. It is a subscription-based OTT platform that uses Banglalink mobile data as their payment gateway.
Subscription Fees:
1 Day – 2.67 BDT

7 Days – 13.33  BDT

30 Days – 39.98 BDT
Global Streaming Platforms in Bangladesh
In Bangladesh, global streaming giants offer a world of entertainment at your fingertips. Here is a glimpse of what they bring to the Bangladeshi audience –
Netflix:

Netflix is renowned for being the pioneer among streaming services and currently has the largest content library worldwide. It caters greatly to Bangladeshi viewers with personalized content and subscription plans starting at BDT 299 per month.

Amazon Prime:

An Amazon Prime subscription not only brings exclusive shows but also enables you to access  all prime services including product deliveries. The subscription is available for BDT 119 per month in Bangladesh.

HBO Max:

For those seeking blockbuster movies and iconic series, HBO Max is accessible to Bangladeshi audiences at a subscription fee of BDT 299 per month.

Hulu:

While Hulu is not officially available in Bangladesh, some users access its extensive content library using a VPN.

Apple TV:

Apple TV is officially available in Bangladesh, offering a collection of original content for BDT 299 per month.
TV Models Supporting Streaming Sites
It is no wonder that with the rise of streaming services, especially with their compatibility with mobile devices, moving forward without a strategy would not enable televisions to cope with the evolving market. One great strategy is bringing television models into the market incorporating more and more built-in streaming applications.
Haier is already implementing this strategy by incorporating popular streaming services into their newer TV models. This not only makes watching shows easier but also more enjoyable for the viewers! Here are some of the popular TV models at the best prices designed specifically for the streaming audiences – 
65″ Bezel-Less 4K Google Android 11 Smart TV

Price:  1,29,900 BDT
Features:
HQ LED Display

Front Firing Speaker

Hands-free Voice Control
55″ Bezel-Less 4K Google Android 11 Smart TV

Price:  79,900 BDT
Features:
UHD Resolution: 4K

Google Chromecast
43″ Bezel-Less FHD Google Android 11.0 Smart TV

Price:  42,900 BDT
Features:
Google Assistant

Google Play Store
32″ Bezel-Less HD Google Android 11.0 Smart TV

Price:  28,900 BDT
Features:
Google Voice Assistant

Google Play Store
32″ H-CAST SERIES LED TV

Price:  20,900 BDT
Features:
Mira Cast

High Volume Blaster

Slim Bezel
Conclusion
While streaming services have done well, the future of TV is still unclear. Streaming works because it is easy to use, so TV should keep adding streaming apps or find new ways to keep viewers. Time will tell if TV changes or declines, but for now, streaming apps in most TVs are likely to keep doing well.