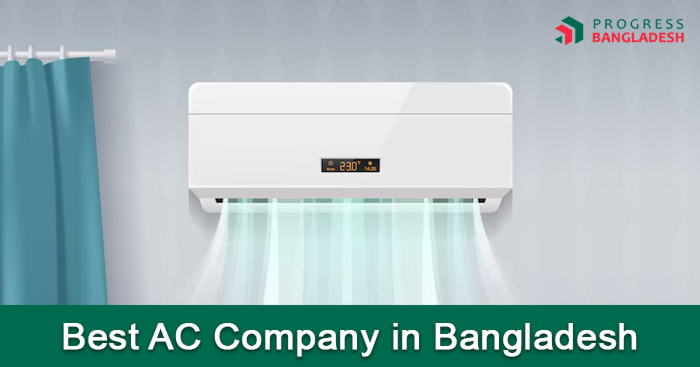 The geolocation of Bangladesh invites excessive heat in the summer seasons. Even though the air conditioner was deemed a luxury a few years back, it has become more of a necessity due to high temperatures. The weather becomes almost suffocating, especially in big cities such as Dhaka and Chittagong, where traffic conditions are much worse and concrete buildings capture heat from the excessive sun. 
Air conditioners are a need in both business and residential buildings in Bangladesh due to the country's tropical environment. The market offers a bewildering array of air conditioners, making it challenging to settle on the best one for your home or office space. It is highly important that you purchase air conditioners from a reliable brand to avoid any dangers as these machines can pose a threat to their surroundings if electrical malfunctions or machine failure occurs. Furthermore, good brands offer highly efficient compressor technologies that can save a lot of money by consuming less electricity while providing top-notch cooling solutions. In this article, we will go through the top 10 air conditioning companies in Bangladesh that have made a name for themselves by consistently providing high-quality, cutting-edge cooling products to residents of the country. 
Top 10 AC Brands in Bangladesh
| | |
| --- | --- |
| SL. No. | Company Name |
| 1 | Haier |
| 2 | LG |
| 3 | Samsung |
| 4 | General |
| 5 | Carrier |
| 6 | Gree |
| 7 | Sharp |
| 8 | Midea |
| 9 | Panasonic |
| 10 | Walton |
1. Haier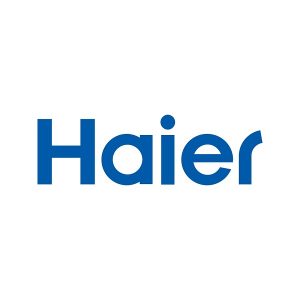 Among a plethora of brands operating in the Bangladesh AC market, Haier has emerged as one of the best air conditioner brands due to several important reasons. First of all, Haier is a global leader in home appliances, offering a wide range of options in the air conditioner department. The brand specializes in innovative designs and advanced features that enable its models to offer effective cooling and energy efficiency. The brand is also famous for its high-quality products that usually last a very long without with little to no maintenance. The ACs are subjected to a rigorous QA process to deliver the highest performance in the category.
The company also invests a lot of resources in research and development. From WiFi and clever connectivity methods to cutting-edge cooling algorithms, Haier strives to enhance the customer experience. Haier offers split system ACs, multi-split systems for larger spaces, window ACs, etc. They also provide non-inverter and inverter ACs. The inverter ACs are packed with several features dedicated to minimizing energy costs. Furthermore, Haier ACs are equipped with advanced features such as Virus Killer UVCool, HeatCool, AntirustCool, CleanCool, EnergyCool, Instant Cool, Health Mode, Self Auto Clean, and many more. 
Haier also offers highly competitive pricing in the market. Haier ACs are excellent value for money. The ACs are offered at affordable pricing to attract a wider range of customers while providing exceptional quality and customer service. Many customers become wary of purchasing such expensive machines in fear of terrible aftersale service. Haier turns the table around by providing quality customer service and longer warranty periods than the competition. 
The brand's commitment to quality and reliable performance has made it a trusted choice for consumers in Bangladesh.
2. LG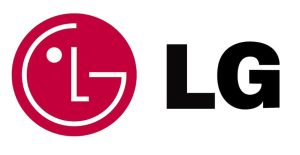 LG is one of the oldest and most popular home appliance brands in Bangladesh. The brand has created a strong sense of trust and value among customers with its amazing products and after-sales service. LG ACs are highly popular in both commercial spaces and residential buildings. LG is also a pioneer in the consumer electronics market and a household name throughout the world. Customers have faith in LG air conditioners because of the company's established reputation for quality, dependability, and technical innovation. The confidence that comes from buying a well-known and respected name brand enhances the pleasure of ownership.
LG ACs come in plenty of sizes and types to fulfill the cooling requirements. LG inverter ACs are very popular in Bangladesh due to their highly efficient compressor technology, which can save a lot of electricity. Their technology resembles the forefront of inverter compressors and attracts consumers who are concerned about the consumption of electricity and the environment. 
LG air conditioners are designed with consumer comfort in mind, featuring smart features and simple controls. LG air conditioners enable remote management and monitoring of cooling thanks to features like Wi-Fi connectivity and interoperability with smart home systems. Customers greatly like the added ease and versatility.
Consumers who are concerned about the design of their ACs are also more inclined to purchase products from LG as their design choices reflect contemporary styles and can seamlessly blend with any interior decor. The brand's focus on aesthetics ensures that customers not only enjoy the superior cooling performance but also enhance the overall visual appeal of their living or working spaces.
However, LG ACs are comparatively more costly than other brands in Bangladesh. Its high prices make it a bit tough to capture the midrange AC market compared to brands such as Haier.
3. Samsung

Another popular AC brand in Bangladesh is Samsung. They are the direct rivals of LG in the Bangladeshi market as both brands are operating here for quite a long time and provide excellent service in all home appliances categories. However, Samsung has built a strong reputation through its unique and solid performance in the air conditioner department. 
Samsung air conditioners continue the company's tradition of producing high-quality appliances that can withstand the test of time. Samsung air conditioners are constructed with high-quality components and rigorous quality control, making them suitable for use in a wide variety of climates. Customers may rest easy knowing that this product is trustworthy.
There is a wide selection of Samsung air conditioners available to meet a variety of requirements and tastes. Samsung offers a wide variety of air conditioners, including portable window units, elegant split systems, and multi-split systems for bigger rooms. Customers may pick the ideal air conditioner for their needs from this extensive selection.
Air purifying filters, digital inverter technology, and smart connectivity options are just a few of the cutting-edge features that go into these air conditioners, which Samsung equips with to ensure that their customers in Bangladesh have the best cooling experience possible. But similar to LG, Samsung ACs are also quite expensive.
4. General

General is one of the most renowned brands in Bangladesh due to its uncompromising quality and endurance over long periods of use in commercial and residential spaces. General AC units are popular among Bangladeshi customers for their durability, energy efficiency, and superior cooling performance. 
The brand offers different types of cooling solutions for different cases. For example, General ACs are widely popular for cooling big commercial spaces such as shopping complexes, hospitals, community centers, etc. On the other hand, single-split ACs are also quite common in households. Another major benefit of General ACs is its silent fan system. It makes it a popular choice in office spaces where quiet performances of ACs are highly in demand. General AC designs are sleek and minimalistic. These can fit in almost any home setting and office building.
General AC pricing is quite high compared to other brands in Bangladesh. They target the premium range and customers who are looking for the best performance while also paying a high price to purchase ACs from General.
5. Carrier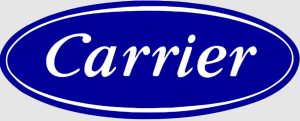 Carrier is another popular and long-lasting brand operating in Bangladesh. The brand is named after Willis Carrier, who is acknowledged as the inventor of modern air conditioning in 1902. The company was acquired by United Technologies Corporation in 1979 and has a strong global presence along with its high demand in Bangladesh.
Carrier ACs are priced reasonably in Bangladesh to cater to the needs of a wider spectrum of customers. Its ACs are fitted with the most advanced technologies for efficient cooling and performance. 
Air conditioners manufactured by Carrier are known for their reliability and longevity because of the excellent quality of their construction and extensive testing. Customers may rest easy knowing that their new cooling system will survive for years thanks to the company's dedication to quality control.
Another important feature of Carrier AC is its strong after-sales service network in Bangladesh. The trained technicians are ready to handle any issues regarding indoor or outdoor units of your ACs and can provide the best solution after a thorough inspection. 
6. Gree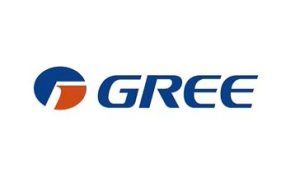 Gree is considered the best midrange AC in Bangladesh. Gree, a pioneer in air conditioning technology worldwide, has built a name for itself in Bangladesh. The unique designs and long-lasting performance of Gree air conditioners have earned the brand a solid reputation. Customers like the firm because of its dedication to environmental responsibility and low energy use.
Gree AC compressors have a long lifespan compared to their competition, allowing them to stay ahead in the market with exceptional performance. Furthermore, the ACs are available in 1-Ton, 1.5-Ton, 2-ton, and 5-Ton units, fulfilling the needs in any kind of environment. 
Gree has a very widespread dealership network in Bangladesh. As a result, you can get your hands on a unit of Gree AC from anywhere in Bangladesh. Additionally, their technicians are ready to install the unit on the same day or the next day at the latest. 
Gree ACs are equipped with some advanced features such as iFeel and WiFi connectivity. With WiFi connectivity, you can operate your AC with only your smartphone and it provides a lot of convenience for the users. 
7. Sharp

Sharp is an industry-leading international firm that consistently produces innovative products. Sharp air conditioners effectively chill the room while using minimal electricity. The company's success in Bangladesh may be traced in part to the value it places on promoting a healthy environment and clean indoor air.
Sharp Corporation was founded in Tokyo, Japan in 1912. Bangladesh consumers have high faith in the brand due to its Japanese origin and highly reliable quality. Even though Sharp ACs are expensive, their high price is justified by their extremely durable performance and energy efficiency. 
Bangladeshi consumers are aligned towards Sharp also due to its silent performance. It won't disturb your peace and comfort when in operation. 
8. Midea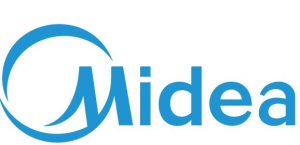 The Chinese conglomerate Midea has become a powerhouse in the Bangladeshi air conditioning industry. In addition to being cheap and efficient, Midea air conditioners also come with a variety of handy extras. The brand's quick growth and dedication to its clientele are two factors in its rising popularity.
The brand started its operation relatively later compared to other established brands but gained huge popularity mainly due to its affordability. Air conditioners were considered a luxury product in Bangladesh even when the heat becomes unbearable as the prices of these machines were out of reach for most of the population. However, Midea changed the landscape of the AC market in Bangladesh by penetrating the industry with the best prices and robust quality. The brand offered the cheapest pricing while maintaining good after-sales service and quality. 
Midea ACs have become highly popular in both commercial spaces and residential spaces. There's a variety of models available and inverter Midea ACs have significantly grabbed the attention of customers due to its energy efficiency features. There's a strong presence of this brand all over Bangladesh and people can avail discounts from the distributors.
9. Panasonic

Panasonic, a leader in the electronics market, provides residents of Bangladesh with a variety of air conditioning options. Their air conditioners are well-known for their low energy use, convenient functions, and modern aesthetics. Panasonic is often chosen above competitors because of the company's dedication to excellence and the happiness of its customers.
The brand has a good reputation in Bangladesh and provides excellent service. However, its prices are comparatively higher when considering the number of features and looks. 
10. Walton
 
When it comes to Bangladesh's electronics market, Walton Group is a household brand. They have a wide selection of air conditioners to suit a variety of preferences and price points. Walton has captured a sizable portion of the market and won the devotion of its customers by emphasizing low energy use and cutting-edge conveniences.
Walton products are slowly gaining the trust of Bangladeshi customers. They are trying to gain an upper hand in the AC market as well. Walton ACs are not as cheap as some other Chinese brands such as Midea. Furthermore, some units or specific models of Walton have customer complaints. Overall, Walton ACs provide excellent performance and durability in a relatively affordable price bracket. 
Summary
Consumers in Bangladesh may choose from a wide variety of well-known and trusted brands when shopping for an air conditioner. The brands discussed in this article have made a name for themselves in the market thanks to their dedication to quality, technological innovation, energy efficiency, product variety, after-sales support, and reputable brand names. Each model has distinct advantages that will appeal to a particular set of customers, such as improved cooling performance, innovative features, or affordable AC prices. Moreover, Haier sits above all other brands in terms of quality, affordability, features, and after-sale services. However, consumers can shop with certainty for an air conditioner from one of these top 10 manufacturers, knowing that they will receive the highest levels of comfort, energy efficiency, and dependability.
Frequently Asked Questions
Which brand offers the most energy-efficient air conditioners?
Ans: Many of the top ten AC brands in Bangladesh, such as Haier, Gree, LG, and Samsung prioritize energy efficiency in their air conditioning solutions. But Haier AC models are the most energy efficient with their triple inverter technology. 
Are the top AC brands in Bangladesh suitable for both residential and commercial spaces?
Ans: All top brands are equally good for both residential and commercial spaces.
Do AC brands provide after-sales service and support in Bangladesh?
Ans: Yes, but the level of support and quality of service depends on the reputation and performance of that brand.
Are there smart features available in the air conditioners offered by these brands?
Ans: You can find smart features such as WiFi connectivity, auto clean, mobile connectivity, intelligent sensors, etc. depending on the brand and model of the air conditioner.
Which brand offers a wider range of options for different budgets?
Ans: Even though all brands have some options in different budgets, Haier offers an extensive collection in low, medium, and top-range budgets.